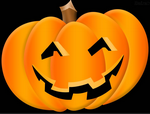 31st October, the Halloween day of 2009 is here! It's that time of the year when you can carve those pumpkins, wear your best Halloween costumes and go "Trick or Treat" from door to door. You can also look for special Halloween deals to get stuff you have been waiting to buy all year.
Analytix Solutions wishes all its accounting and bookkeeping clients a very happy Halloween 2009.


If your books of accounts are tricking you or are giving you nightmares worse than Halloween, Analytix Solutions can drive them away. With Analytix into the picture, accounting and bookkeeping for your business can be a simple, effortless task for you. This Halloween, accounting and bookkeeping packages from Analytix become even better, with 10% off on all packages for the day. Take advantage of this Halloween offer right now and save your precious business resources!